President Biden invoked a Cold War-era law in a surprising move Friday to pour taxpayer funds into domestic manufacturing of electric heat pumps, an alternative to gas-powered residential furnaces.
In a joint announcement with the White House, the Department of Energy (DOE) said the federal government would award a "historic" $169 million for nine projects across 15 sites nationwide in an effort to accelerate electric heat pump manufacturing. The significant level of funding was made possible after Biden utilized the 1950 Defense Production Act (DPA) to increase domestic production of green energy technologies.
Getting more American-made electric heat pumps on the market will help families and businesses save money with efficient heating and cooling technology," said Energy Secretary Jennifer Granholm. These investments will create thousands of high-quality, good-paying manufacturing jobs and strengthen America's energy supply chain, while creating healthier indoor spaces through home-grown clean energy technologies.
"Today's Defense Production Act funds for heat pump manufacturing show that President Biden is treating climate change as the crisis it is," added John Podesta, the White House clean energy czar. "These awards will grow domestic manufacturing, create good-paying jobs, and boost American competitiveness in industries of the future."
EXPERTS WARN BIDEN ADMIN'S WATER HEATER CRACKDOWN WILL HIKE PRICES, REDUCE CONSUMER CHOICE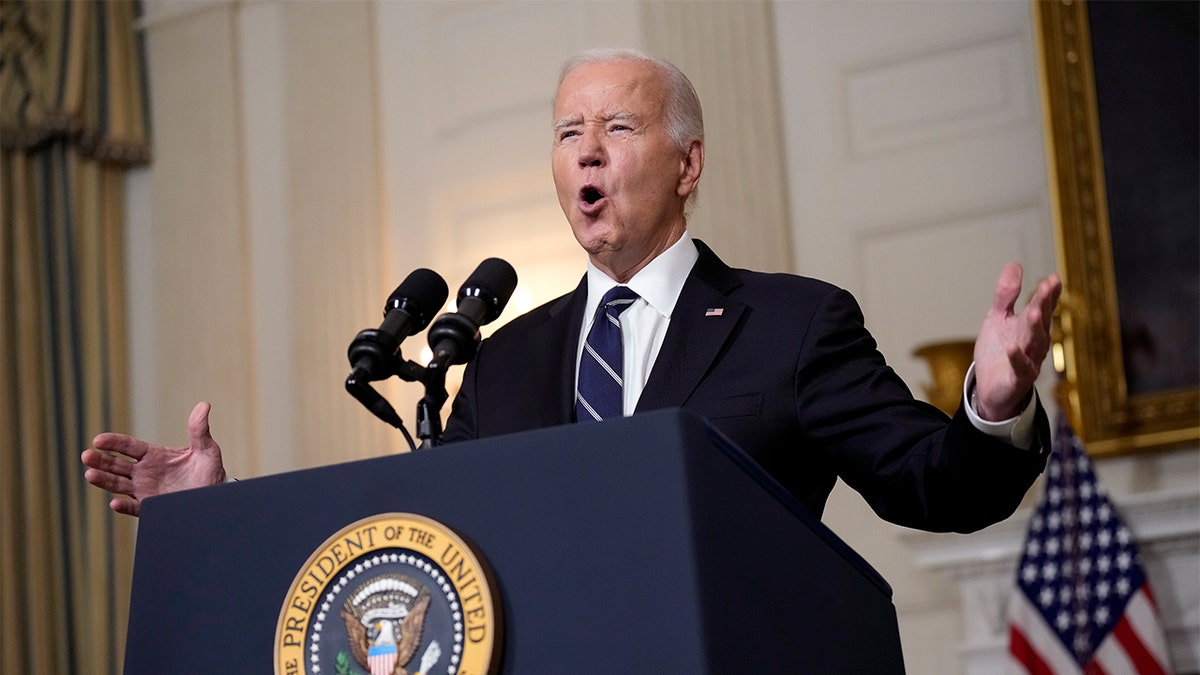 And Ali Zaidi, who serves as Biden's national climate advisor, said the president was "using his wartime emergency powers under the Defense Production Act to turbocharge U.S. manufacturing of clean technologies and strengthen our energy security." 
Under the actions announced Friday, the DOE will send millions of dollars to companies like Copeland, Honeywell International, Mitsubishi Electric and York International Corporation, all of which are billion-dollar multinational corporations. The projects will advance manufacturing of industrial, commercial and residential heat pump technology.
HOUSE GOP DEMANDS BIDEN ADMIN REVEAL IMPACTS OF WAR ON APPLIANCES: 'BURDENSOME REGULATIONS'
"This is absolutely shameful corporate welfare. But we're to believe that, because it's for the sake of climate change, all is well. I think that's ridiculous," Ben Lieberman, a senior fellow at the Competitive Enterprise Institute, told Fox News Digital in an interview.
"Of all the Biden administration's claimed climate emergency declarations, this may be the craziest of them all," Lieberman continued. "There is no shortage of heat pumps — it's just that not every homeowner wants them. Consumers ought to decide for themselves. The government has no role in tilting the balance in favor of one energy source over another. That's clearly what's happening here."
The action Friday comes less than two months after the DOE issued new regulations targeting traditional home gas-powered furnaces as part of its climate agenda and broad effort to curb greenhouse gas emissions.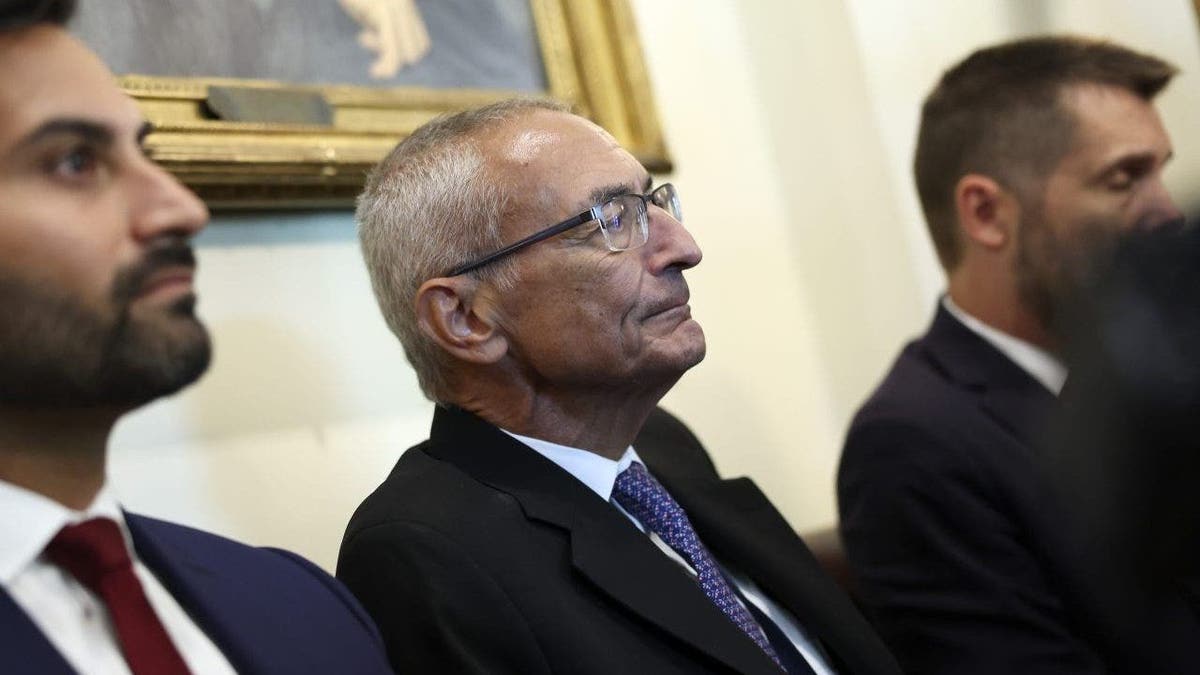 DOE's finalized regulations, which are slated to go into effect in 2028, specifically require furnaces to achieve an annual fuel utilization efficiency (AFUE) of 95%, meaning manufacturers would only be allowed to sell furnaces that convert at least 95% of fuel into heat within six years. The current market standard AFUE for a residential furnace is 80%.
Because of the stringent AFUE requirements, the regulations would largely take non-condensing gas furnaces — which are generally less efficient, but cheaper — off the market. But consumers who replace their non-condensing furnace with a condensing furnace after the rule is implemented face hefty installation costs.
BIDEN ADMIN ISSUES ECO REGULATIONS IMPACTING AIR CONDITIONERS, REFRIGERATORS
"Energy security is a top priority for AGA," American Gas Association President and CEO Karen Harbert told Fox News Digital on Friday. "We are deeply disappointed to see the Defense Production Act, which is intended as a vital tool for advancing national security against serious outside threats, being used as an instrument to advance a policy agenda contradictory to our nation's strong energy position."
"Increased use of natural gas has been responsible for sixty percent of the electrical grid's CO2 emissions reductions," she continued. "This vital tool for emissions reductions and energy system resilience should not be unfairly undermined through misuse of the Defense Production Act."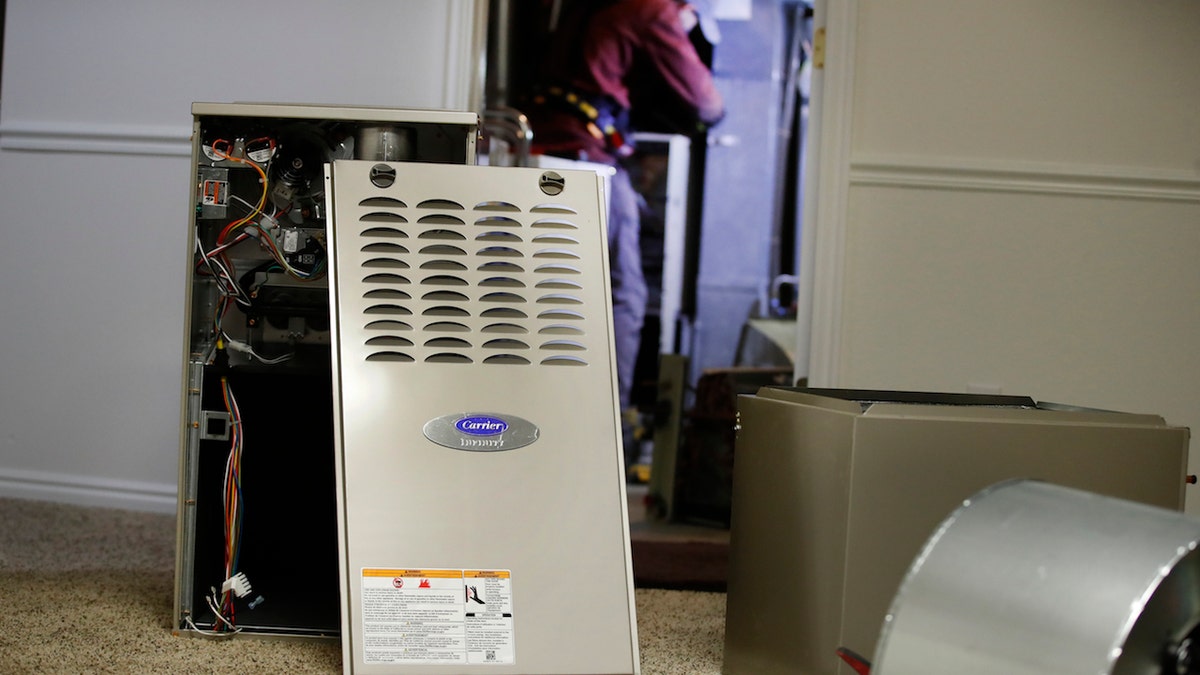 According to the Congressional Research Service, the DPA, which was passed during the Cold War, gives the president a broad set of authorities to influence domestic industry "in the interest of national defense." Invoking the law opens the door for the president access to hundreds of millions of dollars in taxpayer funding for a given national security-related purpose.
Biden previously invoked the DPA to accelerate domestic critical mineral production and to pause tariffs on Chinese solar panel imports, claiming that climate change is a national emergency.
CLICK HERE TO GET THE FOX NEWS APP
In addition to consumer furnaces, over the last several months, the DOE has unveiled new standards for a wide variety of other appliances including gas stoves, clothes washers, refrigerators and air conditioners. According to the DOE, its past and planned appliance regulations will save Americans $570 billion and reduce greenhouse gas emissions by more than 2.4 billion metric tons over the next 30 years.