The Department of Homeland Security's internal watchdog has found that officials at the besieged southern border often failed to accurately obtain the addresses of tens of thousands of the migrants it released into the United States – finding that at least 177,000 migrants have been released after giving either an invalid or illegitimate address, or not giving one at all, to Border Patrol agents. 
The DHS Office of Inspector General issued an audit finding that Border Patrol and Immigration and Customs Enforcement cannot and does not always record the post-release addresses of migrants before they are released.
The addresses are taken to track and locate migrants once they are released into the U.S., to send them documentation to determine which field offices may check in with them. Addresses are also used to locate those who are subject to deportation orders. The watchdog reviewed 981,671 migrant records between March 2021 and August 2022, which marked the first year and a half of the migrant crisis which is still raging today. They found that more than 177,000 records were either missing, invalid, or not legitimate. Notably, more than 54,000 address records were left blank.
BORDER PATROL SET 'BOOKOUT' TARGETS TO BRING MIGRANT CUSTODY NUMBERS TO 'MANAGEABLE' LEVELS AMID NEW SURGE 
"USBP did not accurately and effectively capture valid addresses, in part due to the large number of migrants apprehended, as well as its limited coordination with ICE and its limited authority to administer compliance with address requirements. ICE also did not have adequate resources to validate and analyze migrants' post-release addresses," the IG found.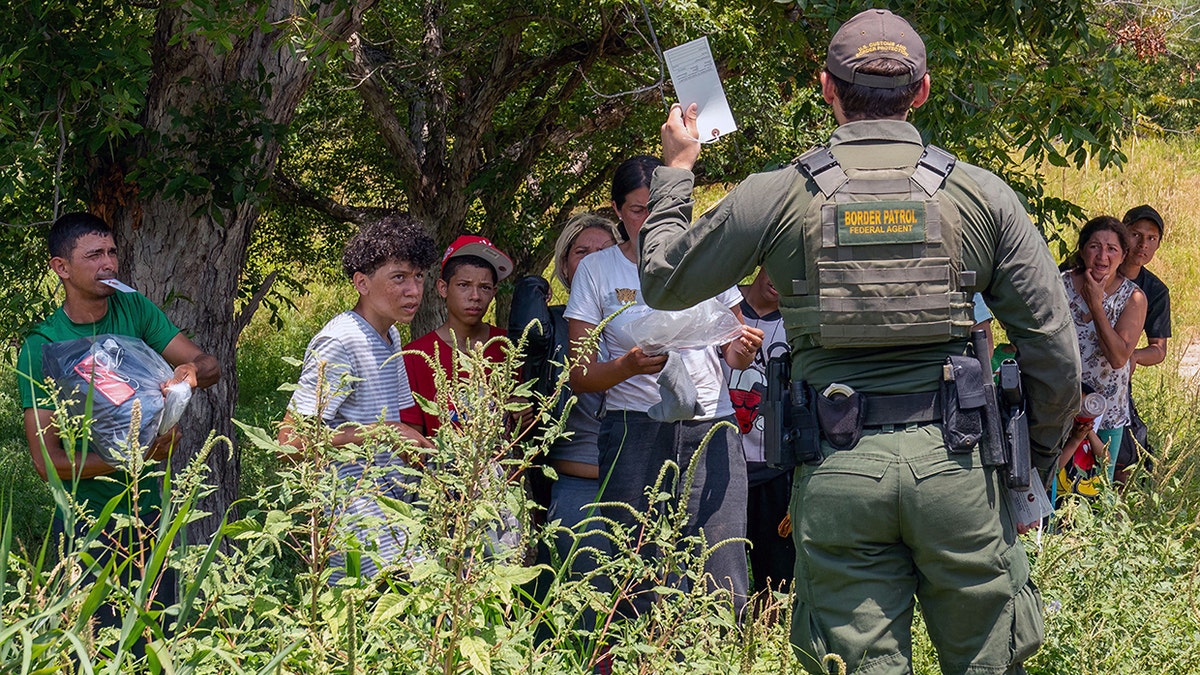 During the period monitored, Border Patrol released more than 430,000 migrants with a notice to appear (NTA) in court, 95,000 under prosecutorial discretion, and more than 318,000 under humanitarian parole. On average, the agency releases more than 60,000 migrants each month, it said.
The agency found 97,000 apartment addresses with no unit numbers, and 780 addresses were used more than 20 times. Seven addresses were recorded more than 500 times, some of them being federal agencies or charities, which can be noted by Border Patrol but only serve as temporary residences. ICE also found one individual whom 100 migrants used as a point of contact.
"The notable percentage of missing, invalid, or duplicate addresses on file means DHS may not be able to locate migrants following their release into the United States. As the Department continues to apprehend and release tens of thousands of migrants each month, valid post-release addresses are essential," the report said.
BORDER PATROL UNION HEAD SAYS REPORTED BIDEN PLAN TO KEEP MIGRANTS IN TEXAS WON'T HELP AGENTS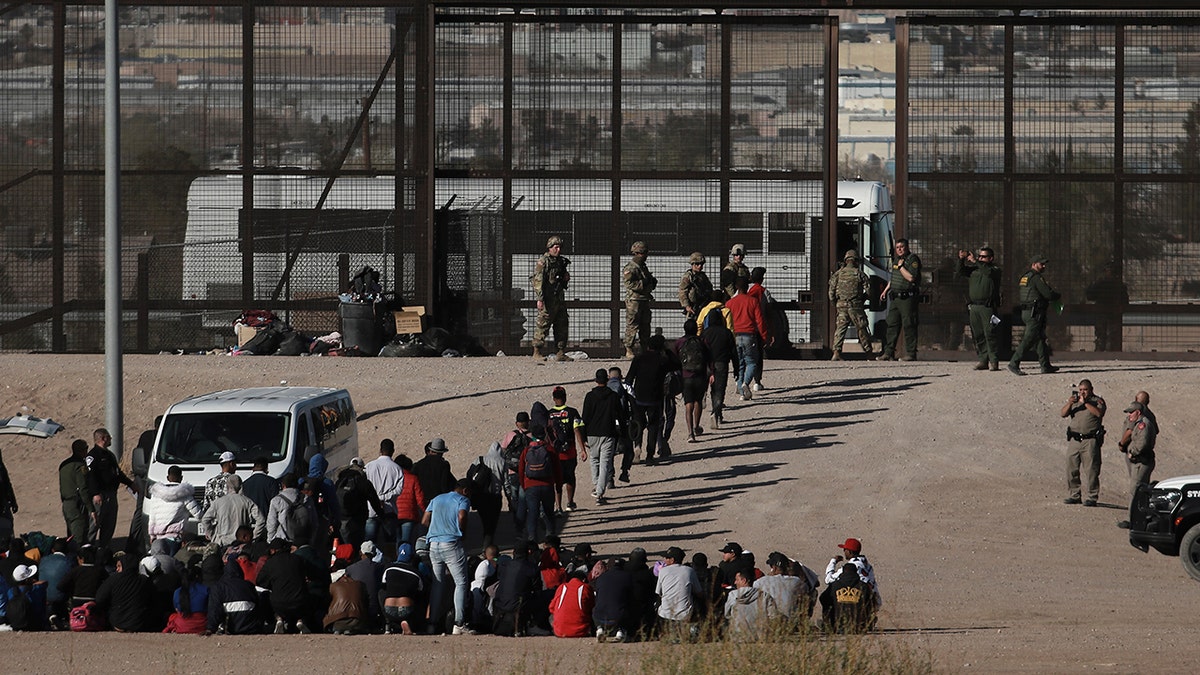 The watchdog found that sectors with the largest numbers of migrants had the most errors, with the IG highlighting past interviews suggesting that greater migrant flow led agents to focus on speed rather than quantity when conducting data entry. It also highlighted limited coordination between Border Patrol and ICE, and limited authority for verifying addresses.
As for those migrants who were required to check in with ICE, the watchdog found that of a sample of 25,000, 52% of those with a dash input as the address did not check in as required. Overall, the percentage of migrants who failed to check in was 28%.
The agency recommended a plan of action to coordinate on requirements and processes, an ICE policy to validate addresses, an analysis of migrant data to identify trends and an evaluation of recourses for those overseeing addresses.
But DHS pushed back, not concurring with any of the recommendations and criticizing the report. The agency noted that challenges for verifying addresses have been an issue for decades.  
HOUSE OVERSIGHT REPUBLICANS INVESTIGATING BIDEN ADMIN'S SALE OF BORDER WALL PARTS 
A DHS official highlighted a number of steps the agency has taken to improve tracking, including a new unified immigration portal, an online change-of-address form launched in April and a specialized docket for those who do not have a valid address. They also highlighted funding secured that has led to more processing officials hired and more agents employed. 
"Our immigration system is broken and outdated and Congress needs to fix it. Even under those outdated laws, the Department has improved how noncitizens are processed and vetted. Individuals seeking to come to the United States are screened by DHS and our intelligence and counterterror partners to prevent anyone who poses a threat from entering the country," a spokesperson said in a statement.
"The IG ignores legal and operational constraints that make it impossible for the Department to implement its recommendations," they said. "The report also excludes several recent DHS improvements to how we track and update noncitizen addresses across agencies." 
CLICK HERE TO GET THE FOX NEWS APP 
The report comes as migrant numbers have been on the increase. Fox News Digital reported this week how Border Patrol has set bookout targets to deal with a surge of migrants at the border. CBP sources told Fox News that on Monday, Border Patrol apprehended more than 7,300 illegal immigrants and now has over 22,000 migrants in custody, the sources said.